Grow your business with easy to use drag & drop email builder in WordPress. Great sites sends great emails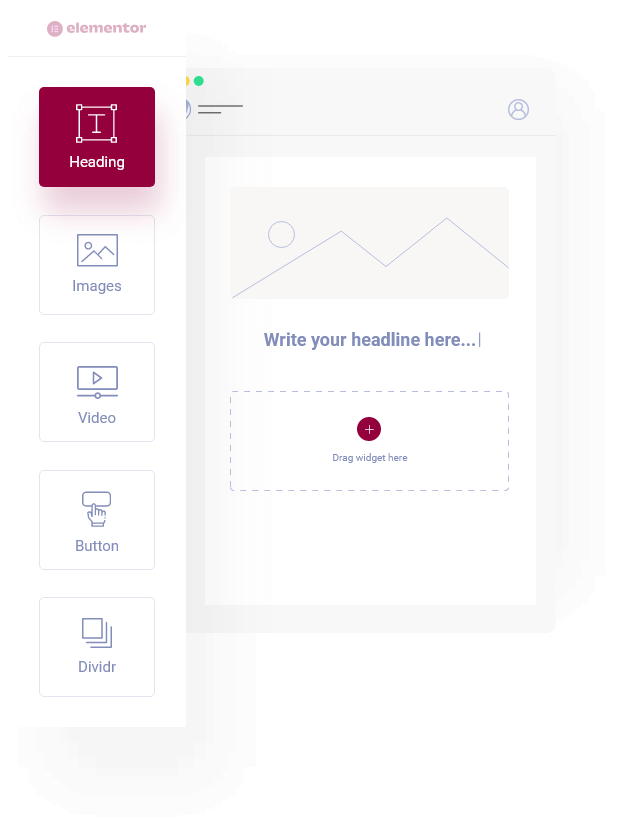 What's in Free Elemailer Lite?
Elemailer Lite is the free version of our plugin that you can download and install directly from

WordPress repository.

This is more suitable for anyone who only needs 1/2 forms to send beautiful emails with Elemailer to their user's form submissions.
Drag & Drop Interface for Email
Elemailer brings you drag and drop page builder Elementor for creating email template. It's super easy to use and marketer & noob friendly.
Email Template for Elementor Forms
With Elemailer Lite you can replace your Elementor pro's form widget's default email templates. No more nasty looking templates for your form fillers.
Elemailer has multiple sets of widgets for your email template to be designed easily with Elementor. 
Elemailer lite gives you ability to create 3 email template to be used throughout your site's form widgets. 
It doesn't matter if you use SMTP or not. As long as your WordPress can send email Elemailer will work.
Contact form 7 email design
Design contact form 7 email and email 2 for free with drag and drop interface. No more html code wiring. Supports all cf7 shortcodes
What's in Elemaier ( Pro Plan ) ?
Our pro version of the plugin is called Elemailer. The pro version includes all features of the above and more!
Email marketing is now more easy with Elemailer and WordPress for the marketer. It has all the features needed for a marketer to get started.
Elemailer has module to store your subscribers in your own WordPress site. Use Elementor form and get them. In short it's alternative to mailchimp.
You can set and send welcome emails to your users on site with elemailer. Nobody hates a hot welcome email now do they?
Schedule Marketing Emails
Schedule your marketing email, newsletter and more and forget about it. Elemailer will send that to your users.
Create multiple lists, edit and send emails according to list. 
Double opt-in system on the go! Even with bulk email imports.
Email Tracking & Statistics
Don't send email blindly. Know what's going on with your email, who opens it and how many times. Everything is visible inside your Elemailer Dashboard. Email Analysis made Simple. 
Did you know emails that has un-subscriber link attatched to email is considered good emails? We know it and we have got your back in that too. 
Love mailpoet plugin but don't find their email builder intuitive? We got you covered. you can keep using mailpoet for their email service and use our plugin for building the template and use in mailpoet
With Elemailer you will get set of dynamic widgets to help you build proper email that will reflect changes of your site content ( Posts )
Import your subscriber lists
Import your email from other platforms with CSV easily in elemailer. You can choose a list and send welcome/double-opt in email when list is inserted. The export option is a feature request
With Elemailer you can override almost any email that is sent out from your WordPress site using the wp_mail override method of Elemailer. 
WooCommerce Booking Email Templates
Design WooCommerce booking plugin email templates with Elementor. Send great emails to your guests!
WooCommerce Email Templates
Design native WooCommerce emails with Elemailer. New order, confirmation, admin, customer and many more. 
WooCommerce Email Conditions
Create multiple different email templates and assign them for different products with taxonomy or product itself. 
Use any custom HTML with our HTML widget inside your email template. Add anything you like. 
Integration - Piotnet Addons For Elementor (PAFE)
Create Email template for your PAFE forms in seconds with Elemailer. Both normal and multi-step forms are supported. 
Integration - Contact Form by WPForms
Design email template for WPForms which is one of the popular contact form plugins on WordPress.org. Collect Leads as well.
Integration - Ninja Forms
Create an Email Template for your Ninja forms, Collect Leads and add them in Elemailer. 
Any contact form Integration
You can use Elemailer email template without native integration support with our Revolutionary wp_mail override method with almost ANY form plugin. 
Create with Emails with Elementor & Then export HTML to be used on external platforms
Background Controls, Test email, Custom CSS
Elemailer gives you control over how your background should look, default margin/padding etc. You can also send test emails on the fly. You can also add any custom css you prefer.
Ready made Email templates
10+ Ready to use Pro email templates. Every month we are adding new pro templates to our library for your use. 
With this Pro plan you get email support from us. We will be as technical or as noob as you want us to be so that we understand each other well. 
Start sending emails like a pro from Elemailer with Elementor