If you want to collect leads / Subscribers and add them inside Elemailer for marketing purposes follow the steps below.
1. Go to your Ninja form's created form.
2. Press Emails & Actions tab and then Press the + Icon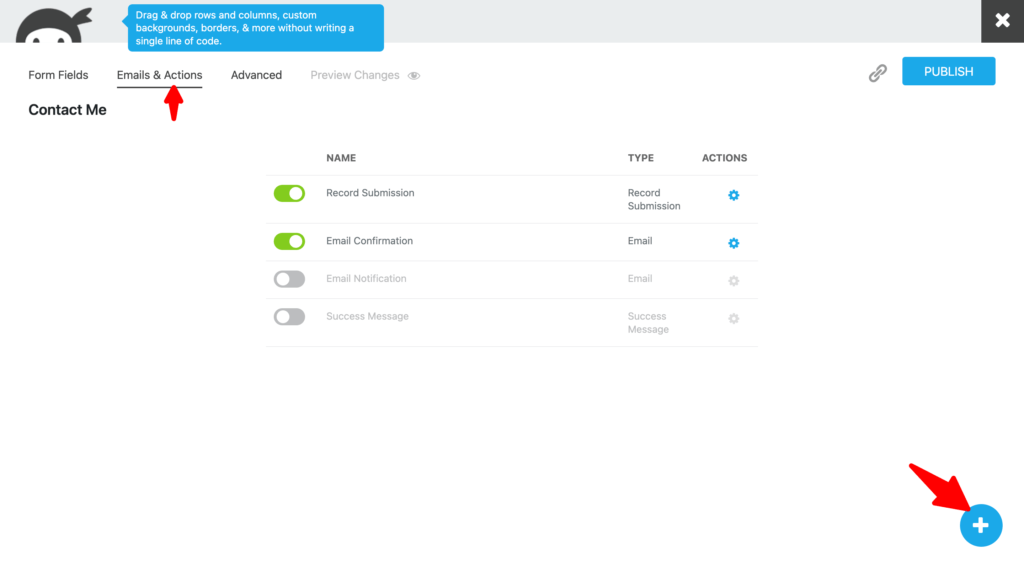 3. Select Elemailer Lead option as shown below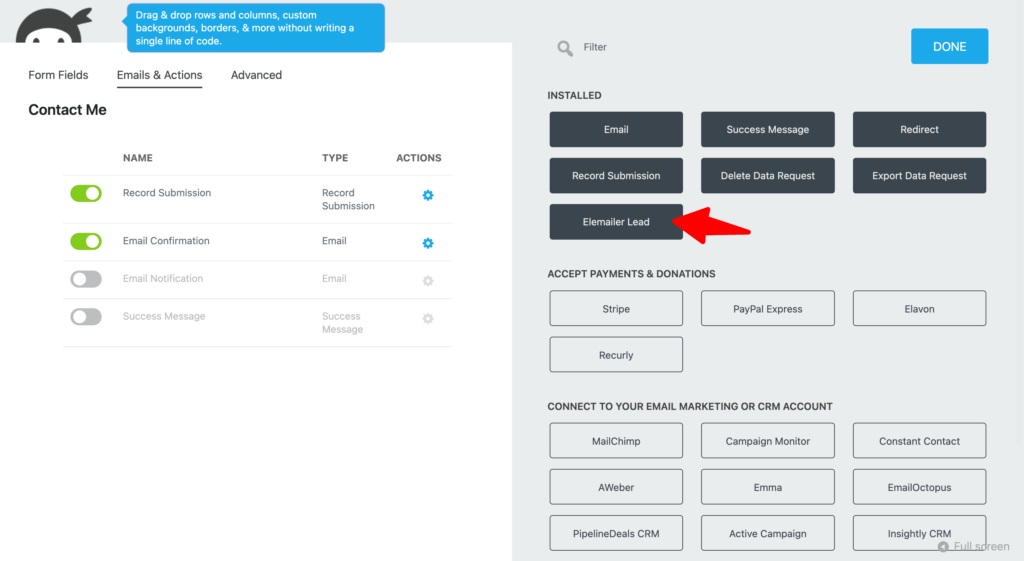 4. Now configure your field mapping to collect the lead and insert it inside Elemailer. Make sure you select proper Email field Id, Name.
5. You may want to select List(s) as you need if you have previously created Lists inside Elemailer for segmentation purposes or select none to just add the subscriber.
6. Do make sure you select a proper Status for your subscriber as you see fit.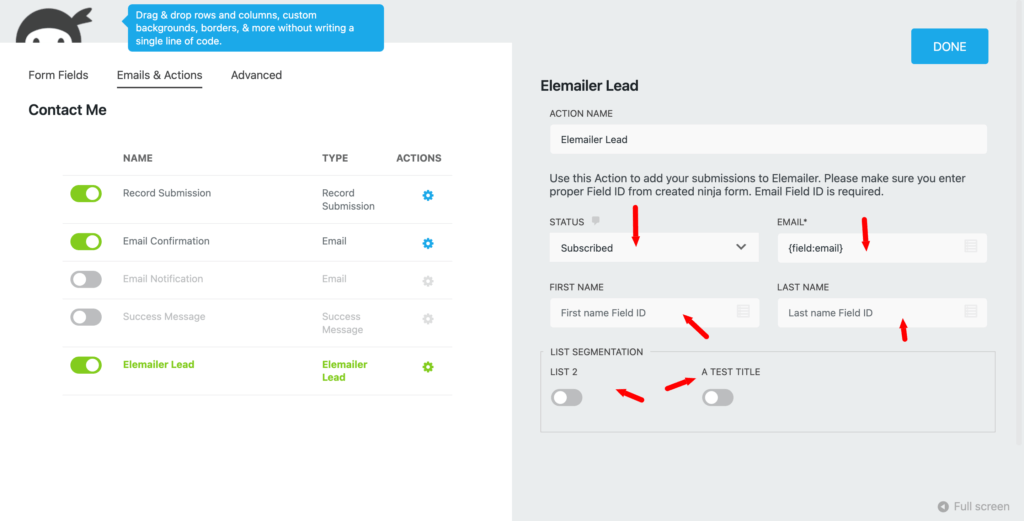 7. Hit Done once you are sure about your config and make sure the Action is enabled on the left side in like the above screenshot.

All done! Enjoy.

If you are looking for a way to use Elementor Email template inside Ninja forms email notification, follow this guide.