If you are using the Piotnet Addons For Elementor(PAFE) on your site, you may want to collect leads through PAFE Form and add it to Elemailer subscriber lists.
Please follow the below to setup lead collection with PAFE-
First, install and activated Piotnet Addons For Elementor(PAFE) Plugin and make sure you have created a Single or Multi step form following their guides.
Now after you are done creating the form in both single and multi step form you should choose Elemailer Subscribers setting in the Pafe submit button widget.
Then Enable Subscriber Collection button.

There First select List(s) that you have created already in Elemailer or leave it empty if you just want to add the subscriber to your subscribers but not a specific list(s)
Then fill out the email filed id ( only the ID of the field and not the whole shortcode ).
First name field id ( if any ).
Last name field id ( if any ).
Important: You can also leave the first & last name field ID empty. But the email field must be added and it has to be an email field that exists in the form widget.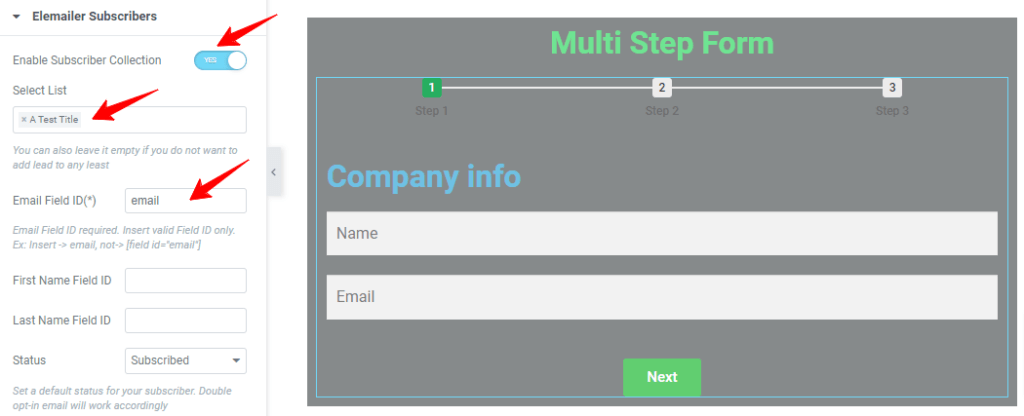 That's it! Now, anything a user submit's the form it will be added to your Elemailer Subscribers.