After you have created your beautiful email template with Elemailer, it's understandable that you want to send it as a test email to one or two emails before you start sending it to your customers/lists/subscribers.
Note: No dynamic data/shortcode/WooCommerce order data is processed during this test because of limitations. This is a good way to check your design of the template overall only.

You can send test emails by following the below steps:
1. Create any email template and finish designing it.
2. When you are done, go to the gear icon on the bottom left of your screen in the elementor editor itself. This will open up a setting area for Elemailer. Look for Send Test Email area there and use that to send your test email.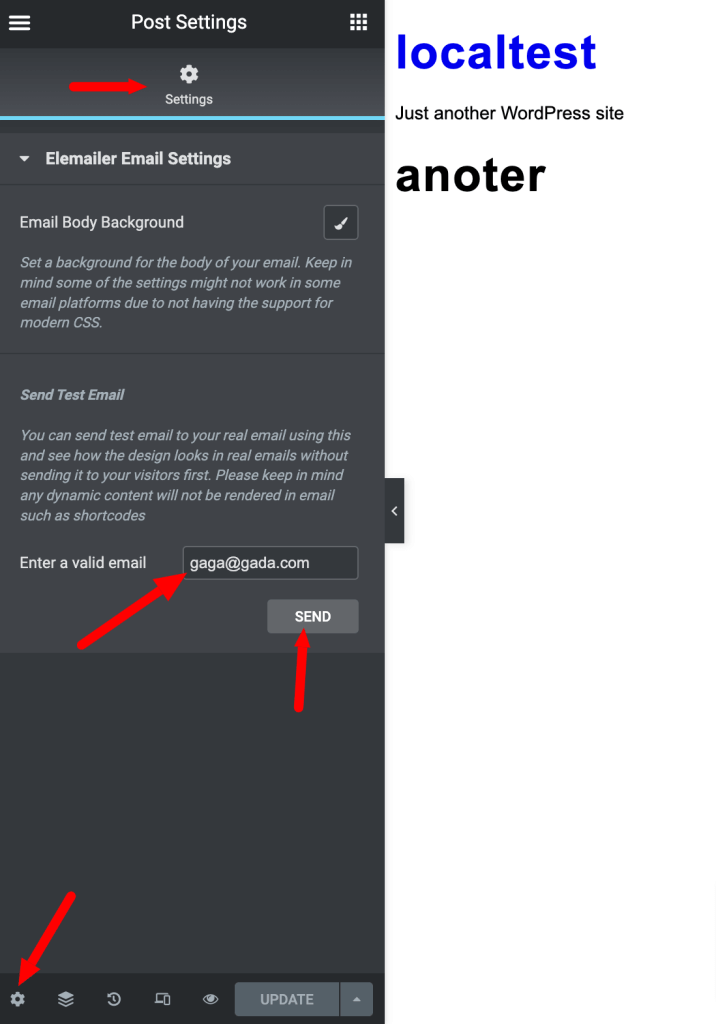 3. Each time you send email to a test address it will also show the progress and the error if any like the below screenshot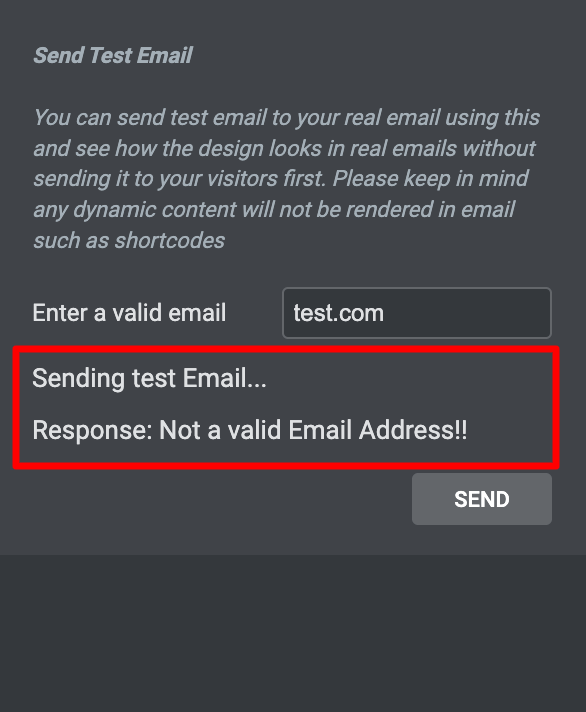 This method works on the latest version of Elemailer ( 3.5+ ) only.