To collect leads from WPForms when someone submits the form and to add them inside Elemailer follow the below steps.
Head over to your previously created WPForms form or create a new form.
Go to the settings tab there and find the Elemailer tab.
Then Enable the lead collection button inside the Elemailer setting in WPForms.
Select Lists if you want to have segmentation or select none. If no list is created you can create one in Elemailer first.
Select a Default status for your Lead/ subscriber. Welcome email, Double opt-in will be sent accordingly to the selected status if configured.
Make sure you map the field ID properly in the rest of the settings.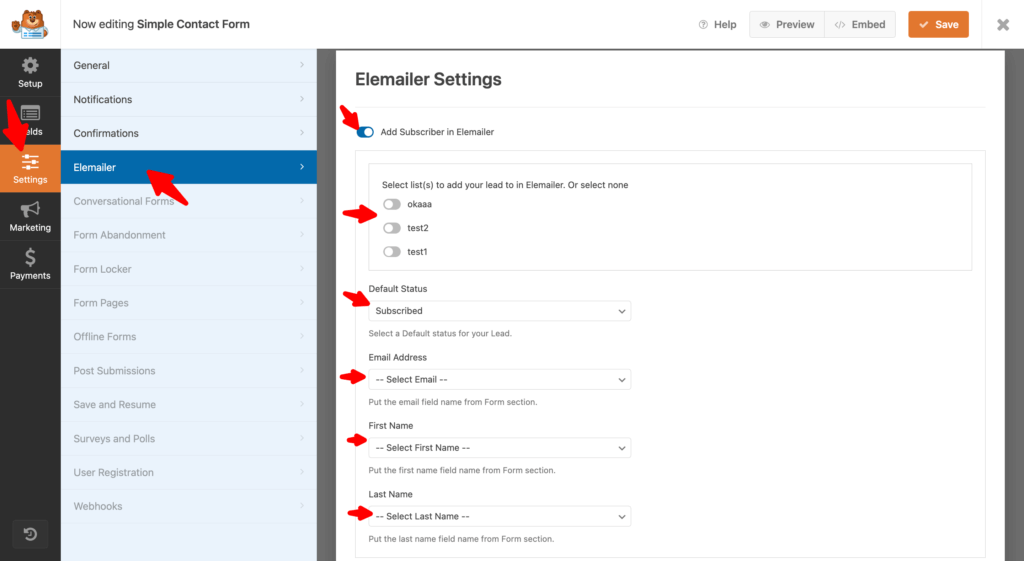 Done you now can begin collecting Leads through WPforms.