A subscriber is someone who is part of one of your email marketing list. It can be for blogs, newsletters, offers, discounts, etc.
Add Subscribers Manually in Elemailer #
Go to Elemailer > Subscribers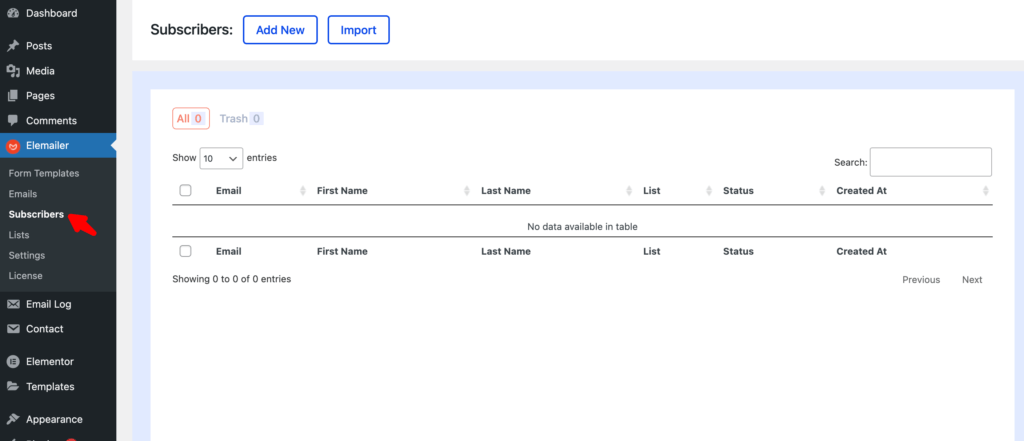 Pressing the Add New button will open up tab with options that you will need to fill up.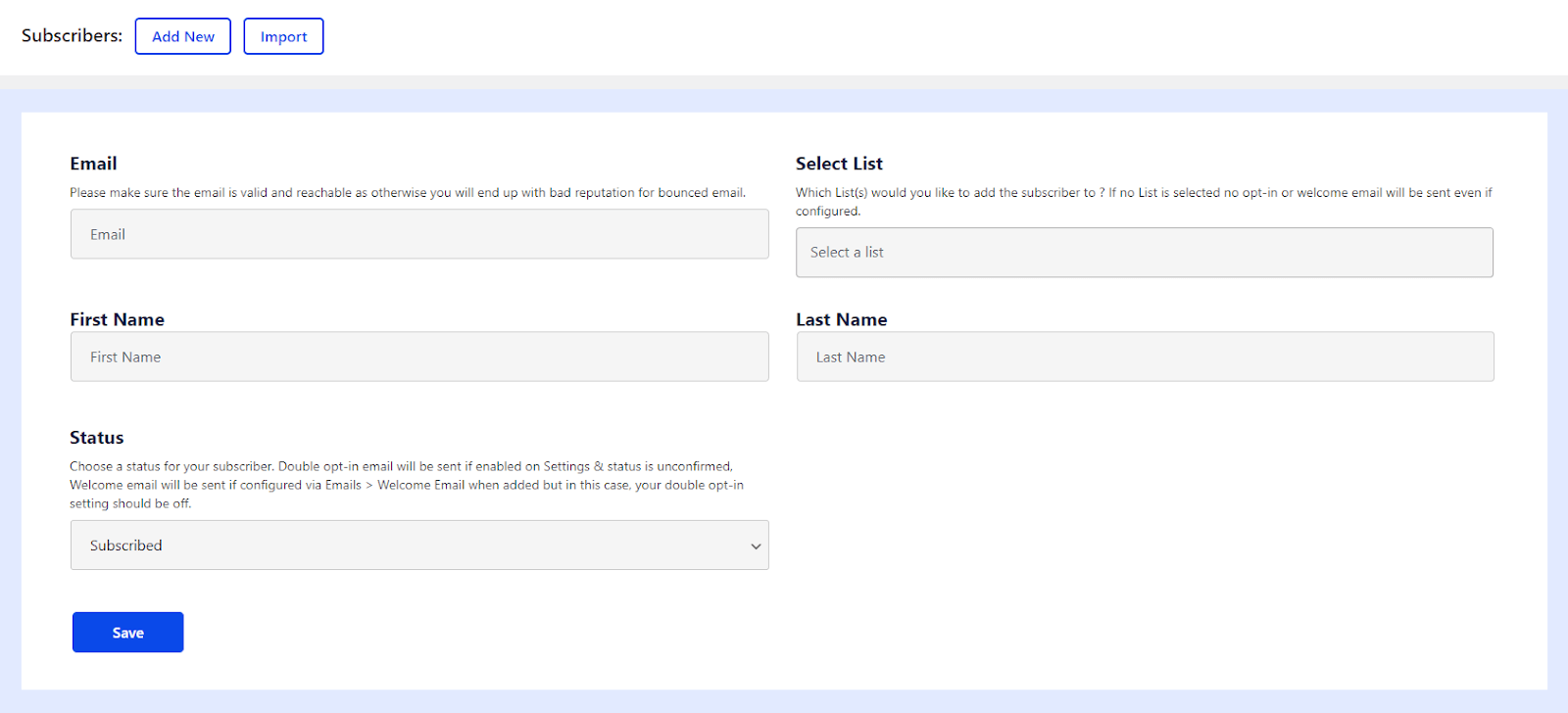 Email: Make sure you enter your subscriber's email. We suggest it's not just a random email rather a valid and proper email who is looking forward to hearing from you in the end to protect your sending reputation.
First Name: Add the first name of your subscriber
Last Name: Add a last name of your subscriber
Select List: You will see the available lists if you had created lists already. You can also skip it but, If no List is selected, no opt-in or welcome email will be sent even if configured in your Settings and your Welcome Email
Status: Here you will see 4 options namely- Subscribed, Unconfirmed, Unsubscribed, and Inactive. Choose a Status for your subscriber. Double opt-in email will be sent to the subscriber if enabled on Settings & status is unconfirmed. Welcome email will be sent if configured via Emails > Welcome Email when added but in this case, your double opt-in setting should be off.
Click on Save
After saving you should see a screen where your subscriber will appear as below.

---
How to import external subscribers from other sources in Elemailer? #
How to collect Leads from different Forms and add subscriber in Elemailer? #