If you are using Elementor pro's form widget on your site, you may want to collect Leads with elementor pro form and add subscribers to Elemailer.

Please follow the steps below to Collect Leads with Elementor Pro's Form widget-
First, create your page where you want to display the form and drag and drop the Elementor's form widget. Set it up as needed. Make sure you at least have one email field there as that's what we are going to be using for our subscription list.
Now after you are done creating the form, head over to Action after Submit setting in the Elementor pro's form widget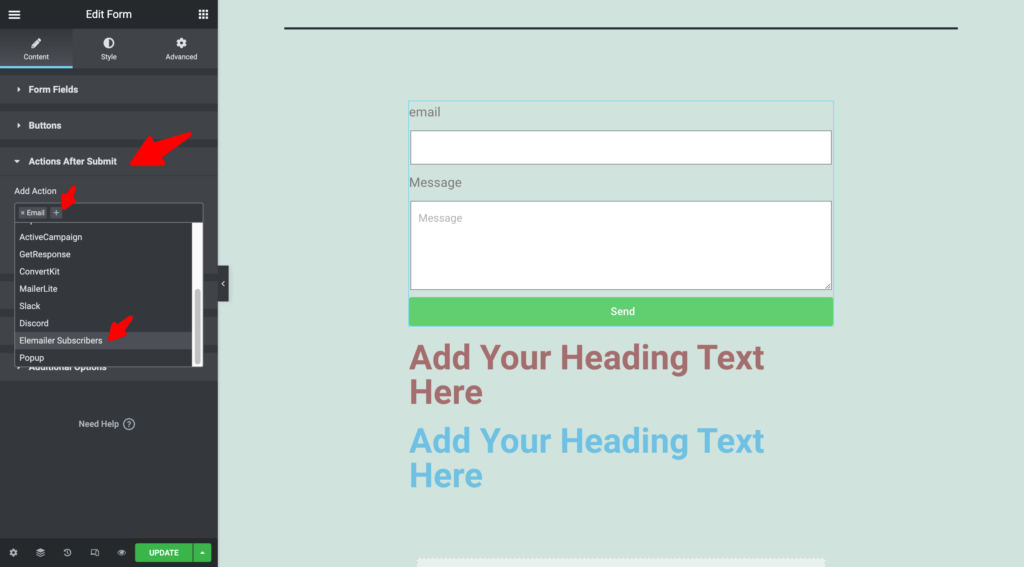 Here along with other actions choose Elemailer Subscribers.
As soon as you choose Elemailer Subscribers, a new option will appear below called Elemailer Subscribers.
There First select a List that you have created already in Elemailer > then fill out the email filed id ( only the ID of the field and not the whole shortcode ), First name field id ( if any ), Last name field id ( if any ). You can also leave first and last name field ID empty. But the email field must be added and it has to be an email field which exists in the form widget.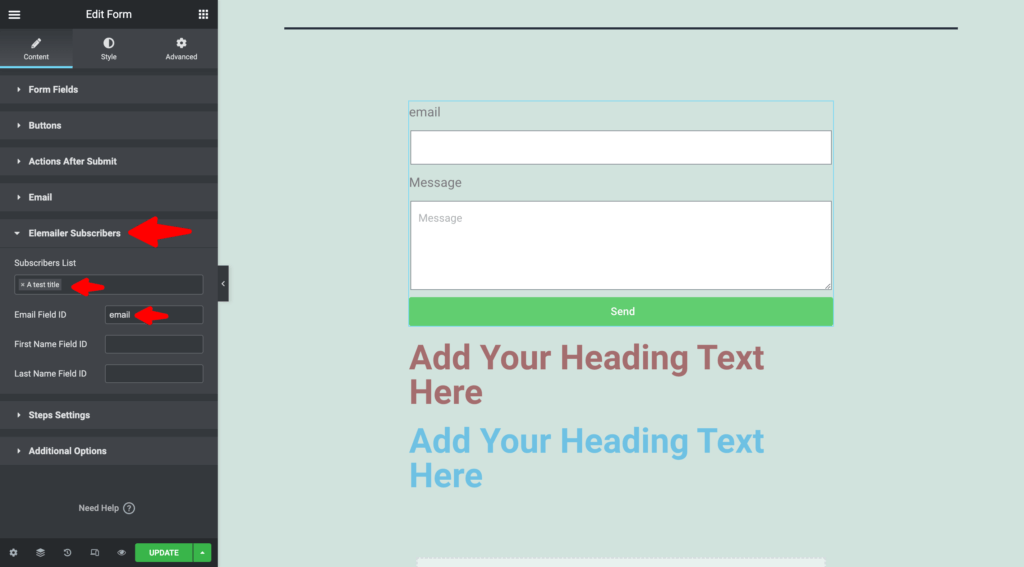 Where can I find the form field ID?

Simply go to the form editing > Form fields > select the field such as Email > Head to Advanced > there you can see the ID of the field, copy that and use that in elemailer.