There are several reasons why images may not display in your email. This also depends on different email clients such as Gmail, outlook web, outlook windows app, outlook mac app, yahoo and so on. Below we will try to cover a few reasons and solutions for why your images might not be displayed in your email templates when sent.

Images are not loading on Outlook / Windows live web #
1. I am sending emails from a site that uses HTTP protocol. #

If your images are not showing in Outlook / Windows live web but show in another email client such as Gmail, you are probably using an HTTP protocol site and not secure HTTPS, meaning your site URL is http://abc.com and not https://abc.com

Outlook web, for some reason, treats HTTP inline images weirdly when you are using their setting ( set by default ) called "Always use the Outlook service to load images". What this option does is replaces the original URL of your site image, which you used in your email template / Elemailer email via our image widget, and uses their server URL to serve those images( for security purpose, according to them !). Users can easily turn this option off in their Outlook web settings, but it's unlikely you will call up your subscribers and ask them to do so!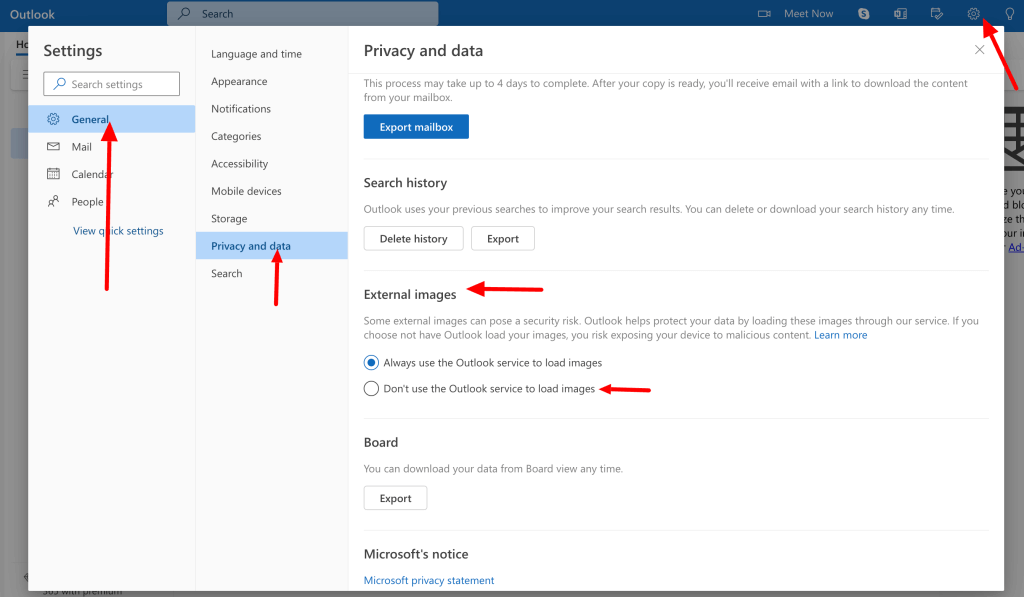 So the solution is to change your site URL to be in HTTPS. Of course, HTTPS is not only good for your email image but also good from the security aspect.

How do I set my site URL / Image URL to HTTPS? #
You can use any method you prefer to do this. We suggest you talk to your hosting provider and ask them to do this for you. You can also use plugins such as Really Simple SSL to do this. Do take a full backup with a backup plugin / with the help of your hosting provider before you proceed.
After you are done with changing your site URL you also need to do some search and replace on your website database and generally, your hosting provider will help you with that. For Elementor / Elemailer related data you need to use the dedicated Elementor tool to do a search and replace as otherwise, the old uploaded image URL will keep using the http protocol.
After this please go to Elementor > Tools > Regenerate CSS & press the regenerate button of Elementor tool to replace http URL to https for all the CSS files of your site which is related to Elementor.
After you are done with this, you can send a test email and the images which were not loading before in outlook email website will load fine.